Dark and stormy nights call for appropriate outerwear because there is nothing worse than being unprepared for the elements. Finding stylish winter coats can seem daunting as you hunt for that perfect coat or jacket that will keep you warm and dry without sacrificing style.  An important place to start when you are looking for the perfect style for you is to first think about what you need the most from your outerwear. 
If you are looking for something primarily to keep out the cold and don't need to worry about lots of wet weather opt for a down or wool coat for maximum warmth.
A wool cloak or cape makes a stylish statement, not to mention making you feel like a movie starlet as you swish your way through after dinner drinks.  A cape/cloak  that hits mid length is business like but elegant enough for nights out.  Be sure to put your personal touch on your outfit by adding a stylish brooch to the ensemble.
Down jackets once had more in common with the Michelin man than high fashion but thankfully designers have worked out how to keep the warmth without much of the puff. If warmth's your number one concern then opting for a zip up down jacket will keep you toasty throughout the winter months.  An asymmetrical down jacket adds a fission of style to the outfit.
If wetness is more of an issue then you will want to avoid down and wool jackets as they tend to suck up water and loose their cozy capabilities.  Real down can take days to dry out once it gets wet, which is definable not what you want or need, because who no-one has time for that; its the winter equivalent of putting a wet swimming costume back on!
If wet weather or snow is your winter time standard look for waterproof and water resistant jackets. This driest mean you need to go full on North Face with your staying, many different styles of jackets are now being produced with a water resistant shell with parkas making a huge comeback this season.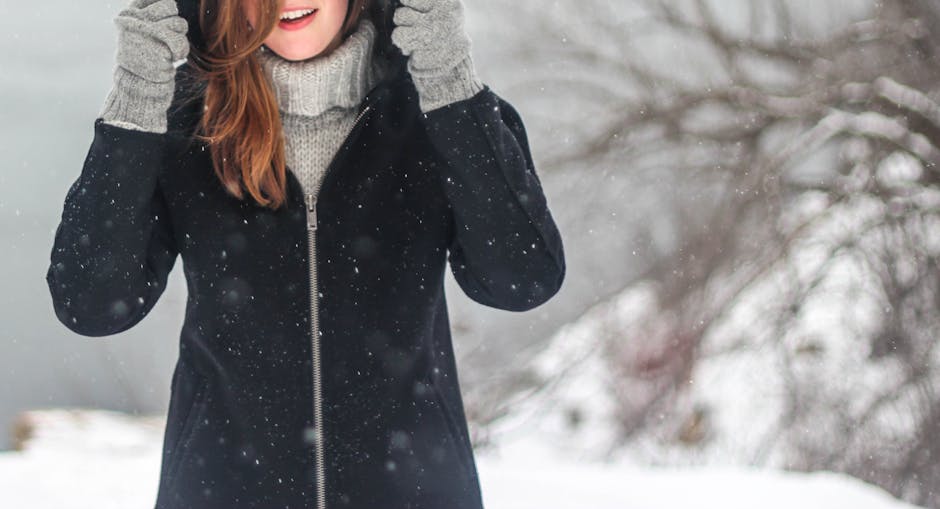 Whichever winter style you want to emulate this year stay warm and dry!